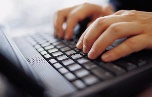 Just Mousing Around Newslette
r
~ Volume 16 Issue 11- Nov 2017
320 Norris Ave ~ McCook NE 69001
308.344.8884
www.
pcswepartner.com

Service & Repair since 2001

Professional Computer Services LLC

Normal Office Hours:
Monday through Thursday - 8:30 a.m. to 5 p.m.

Quick Heal renewal orders placed on www.pcswebpartner.com will continue to be processed.

Purchase your Quick Heal Renewal code on-line ...at your convenience.
Quick Heal software renewal purchasing is available on our website for customer convenience. Please see the QH Products/Renewal tab at the top of this page on how to do this. We'ill email your code to you after your order has been processed.


We appreciate your patronage
Copyright © Professional Computer Services, LLC 2017

Can't find a convenient time for computer service?
Let us help.
If you've been putting off having some regular maintenance done (which we recommend once a year for most), your computer is running slow, or you've seen more popup ads lately and it never seems to be a good time to have it serviced, let us help. If you're going to be away, it's the perfect time to bring it in for service. While you're gone, we'll complete the service and have it ready for you on your return. You won't even miss your computer. Call us at 308.344.8884 or stop by 320 Norris Avenue; let us make it easy for you.

Copyright © Professional Computer Services, LLC 2017

Quick Heal v17.00 update FREE for current subscriptions.
Includes the new Safe Banking enhanced feature in Internet Security & Total Security versions. How do I upgrade to the v17 version? Existing software can be upgraded at no charge. Go to Quick Heal Upgrades page http://www.quickheal.com/upgrade. Then, choose the download that corresponds with your version of Quick Heal software. Visit the website for further instructions.

Quick Heal v17 now available !

There's so much negative, doom & gloom info available on the internet today. From the daily news photos rotating one after another displayed on our homepage, even the radio repeating every hour or with a slightly different take on the same news every hour, to social media rampant comments nearing harassment to cyberbullying. We are bombarded by one 'bad' news or negative thing after another. Where's the good news? Where's the good stuff? What if you changed your internet homepage to something generic or maybe even an uplifting site? If all we hear or see is the doom and gloom and the negative, the ratio is skewed and it doesn't give us much to draw upon for the positive. Don't misunderstand me here, things happen or that are informative and we should help out where we can, be understanding, and send people good thoughts. I'm talking about those positive happenings to people every day. Where's the positive story? They happen. The person who ran his/her marathon for the first time, the over comer of whatever, or even the cat rescued from the tree. However, we don't hear about them they are not reported on or shared. What if we could turn around social media with a uplifting or positive comment/post instead of the continuation of a negative thread of information? What if we would just do a little part everyday, social post a kind word or email encouragement, maybe a random act of kindness. Maybe it's just a simple smile or thanks to your postal carrier, a 'hello' to the person you walk by at post office, a thanks to the bank teller or the barista at the coffee shop who made the coffee this morning, or just taking a moment to enjoying that cup of coffee by yourself while looking outside watching and enjoying all the beautiful leaves turning. Maybe it's that little encouraging word to someone that we had no idea that's just what they needed to hear today.

Since it is November, the month for gratitude and Thanksgiving, I hope you'll share a little positive every day.

Something new...

Seated Tai Chi Class -
Please pre-register

Minimum & limited number of participants applies to this class


When & Where:
Starting Nov. 13th, 320 Norris Ave

Time:
Mon. & Wed. 5:30pm. Sessions approx. 45 mins. to 1 hr. time

Duration
: 3-1/2 weeks-2 times per week (6 sessions)

Possibly skip the Wed. prior Thanksgiving holiday, & start again the following Monday.

Fee:
$30 payable on or before the first session, & non-refundable.


Seated version is a good place to start for beginning Tai Chi or for those who prefer practicing Tai Chi seated. Class will include warm-ups, cool downs, & forms as sessions progress. Thus, classes done before possible winter weather issues.

Pre-register or Questions? Please feel free to inquire at Professional Computer Services, 320 Norris Ave, or 308.344.8884 or email: info@pcswebpartner.com if you wish.

We are thankful for you, all our customers, and we appreciate your business.