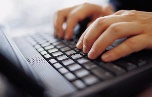 Just Mousing Around Newslette
r
~ Volume 17 Issue 1- Jan. 2018
320 Norris Ave ~ McCook NE 69001
308.344.8884
www.
pcswepartner.com

Service & Repair since 2001

Professional Computer Services LLC

Normal Office Hours:
Monday through Thursday - 8:30 a.m. to 5 p.m.

Quick Heal renewal orders placed on www.pcswebpartner.com will continue to be processed.

From the Workbench...
Ok, Santa had brought you a new computer for Christmas and you don't know what to do with your old computer ?

Disposing of Old Computers
Understand Your Hard Drive
Computers can often hold personal and financial information, including:
· passwords
· account numbers
· license keys or registration numbers for software programs
· addresses and phone numbers
· medical and prescription information
· tax returns
· files created automatically by browsers and operating systems
When you save a file, especially a large one, it is scattered around the hard drive in bits and pieces. When you open a file, the hard drive gathers the bits and pieces and reconstructs them. But the bits and pieces of the deleted file stay on your computer until they're overwritten, and they could possibly be retrieved with a data recovery program. To remove data from a hard drive permanently, the hard drive needs to be wiped clean. (Let us know if you need our help with this.) Or remove the hard drive and keep it, or physically destroy it. Before you clean a hard drive, save the files you want to keep to a USB Flash drive, CD-Rom, external hard drive or to new computer.

If you use your home or personal computer for business purposes, check with your employer about how to manage the information on your computer that's business-related. The law requires businesses to follow data security and disposal requirements for certain information that's related to customers.

How to Dispose of Your Computer
Recycle it. Many computer manufacturers have programs to recycle computers and components. Check their websites or call their toll-free numbers for more information. The Environmental Protection Agency (EPA) has information about electronic product recycling programs. Your local community may have a recycling program, too. Check with your county or local government, including the local landfill office for regulations. (In McCook area, check with local transfer station or garbage collection or Household Hazardous Waste. We know of a couple people in our area who will recycle it as well, call us if you would like their contact information.) Remember, make sure your information is not lingering on your computer's hard drive.

Some of the biggest electronics manufactures and retailers are deeply involved in recycling and reuse programs. They offer take back, mailin and trade in programs, as well as supporting local organizations that collect equipment.

Donate it. Many organizations collect old computers and donate them to charities. If your computer still has "life left in it", consider giving it to a friend or family member who could use it, or donating it to a school, church or other reputable community organization that could put it to good use.

Resell it. Some people and organizations buy old computers. Check online.
Remember, most computer equipment contains hazardous materials that don't belong in a landfill. The EPA recommends that you check with your local health and sanitation agencies for ways to dispose of electronics safely. You can become part of the solution by making responsible choices.

http://onguardonline.gov/articles/0010-disposing-old-computers

Purchase your Quick Heal Renewal code on-line ...at your convenience.
Quick Heal software renewal purchasing is available on our website for customer convenience. Please see the QH Products/Renewal tab at the top of this page on how to do this. We'ill email your code to you after your order has been processed.



We appreciate your patronage
Copyright © Professional Computer Services, LLC 2018

Can't find a convenient time for computer service?
Let us help.
If you've been putting off having some regular maintenance done (which we recommend once a year for most), your computer is running slow, or you've seen more popup ads lately and it never seems to be a good time to have it serviced, let us help. If you're going to be away, it's the perfect time to bring it in for service. While you're gone, we'll complete the service and have it ready for you on your return. You won't even miss your computer. Call us at 308.344.8884 or stop by 320 Norris Avenue; let us make it easy for you.

Copyright © Professional Computer Services, LLC 2018

Quick Heal v17.00 update FREE for current subscriptions.
Includes the new Safe Banking enhanced feature in Internet Security & Total Security versions. How do I upgrade to the v17 version? Existing software can be upgraded at no charge. Go to Quick Heal Upgrades page http://www.quickheal.com/upgrade. Then, choose the download that corresponds with your version of Quick Heal software. Visit the website for further instructions.

Quick Heal v17 now available !

More on Something new...

We've completed our Seated Tai Chi Class. If you missed it, and would like to get on our list to notify you on the next Tai Chi class please call us at 308.344.8884 or email us info@pcswebpartner.com Or if you have Questions? Please feel free to inquire at Professional Computer Services, 320 Norris Ave, or 308.344.8884 or if you wish, email us: info@pcswebpartner.com