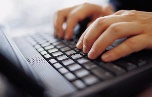 Just Mousing Around Newslette
r
~ Volume 16 Issue 9- Sept 2017
320 Norris Ave ~ McCook NE 69001
308.344.8884
www.
pcswepartner.com

Service & Repair since 2001

Professional Computer Services LLC

Normal Office Hours:
Monday through Thursday - 8:30 a.m. to 5 p.m.

Quick Heal renewal orders placed on www.pcswebpartner.com will continue to be processed.

Purchase your Quick Heal Renewal code on-line ...at your convenience.
Quick Heal software renewal purchasing is available on our website for customer convenience. Please see the QH Products/Renewal tab at the top of this page on how to do this. We'ill email your code to you after your order has been processed.


We appreciate your patronage
Copyright © Professional Computer Services, LLC 2017

Can't find a convenient time for computer service?
Let us help.
If you've been putting off having some regular maintenance done (which we recommend once a year for most), your computer is running slow, or you've seen more popup ads lately and it never seems to be a good time to have it serviced, let us help. If you're going to be away, it's the perfect time to bring it in for service. While you're gone, we'll complete the service and have it ready for you on your return. You won't even miss your computer. Call us at 308.344.8884 or stop by 320 Norris Avenue; let us make it easy for you.

Copyright © Professional Computer Services, LLC 2017

Quick Heal v17.00 update FREE for current subscriptions.
Includes the new Safe Banking enhanced feature in Internet Security & Total Security versions. How do I upgrade to the v17 version? Existing software can be upgraded at no charge. Go to Quick Heal Upgrades page http://www.quickheal.com/upgrade. Then, choose the download that corresponds with your version of Quick Heal software. Visit the website for further instructions.

Quick Heal v17 now available !

Have a safe Labor day

In the recycle bin doesn't necessarily mean deleted...yet, and other things to occasionally cleanup.
Over time as we use our computer and send & receive emails, we tend to accumulate emails and other stuff. Stuff happens. So we'll discuss a couple of things you can do to help with that accumulating stuff.

Yes, we can delete old unwanted files etc. from our computer, then they normally would then end up in our recycle bin. Under normal default Windows settings, they just hang out in the recycle bin until quite a large amount builds up. We've seen files that were in the recycle bin that have been there for years. We forget to occasionally empty the recycle bin from time to time. Yes, there are some software tools that will do this for you and that is good to run these tools as well from time to time. So here's your reminder, go and empty your recycle bin if it needs it.

Another common place for gathering stuff is our email. Of course we all get junk mail, and alot may already be filtered out through our internet providers service which is helpful. Most of us are good about clearing out our junk mail folders. However, over time we get a buildup of received emails as well as sent emails. A suggestion may be to delete our received and sent items that are over 6 months old, or if you can, maybe 3 months. If you need a longer time, try not to be longer than a year if you can. If you have business emails, some may need to be kept longer. Use your best judgment in this, again these are suggestions. Now that you have deleted those old emails, don't forget they are likely still in your deleted items folder and remember to empty that as well. Some email providers or web-based email accounts may empty the deleted items folder after a period of time, but while you're doing such a good job at cleaning up, why not just empty it?

Hopefully, you find these suggestions useful or maybe if you're already doing it--that's great, keep up the good work!